As we get older our skin changes and sometimes that means a change to our skincare routine. We've put together our top 5 tips to help keep your skin looking fresh and healthy!
1. Cleansing the Right Way
When you cleanse your skin, use a gentle touch and formula. As we get older our skin produces less oils and can tend towards dryness. Using a mild cleanser will help you keep your skin from becoming dry or irrated. Be sure to use a light hand, cleansing in gentle, circular motions.
If you have sensitive skin we recommend La Roche-Posay Toleriane Hydrating Gentle Cleanser that removes make-up without the risk of irritation. Its fluid milk texture was specially formulated to be enriched with moisturizing glycerine to offer nourishment to your skin.
2. Make SPF a Daily Routine
Regular use of sunscreen with a sun protection factor (SPF) of 30 or higher is a great way to keep your skin healthy and prevent further aging or skin damage by the elements. But not all sunscreens are alike when it comes to ensuring supple skin.
Stick to a specified face SPF, or face and body. Avene B-Protect SPF 50+ is based on an original 3-in-1 formula: Anti-UV protection. Anti-pollution protection. Beautifying effect with a tint the formula to give the skin an enhanced finish.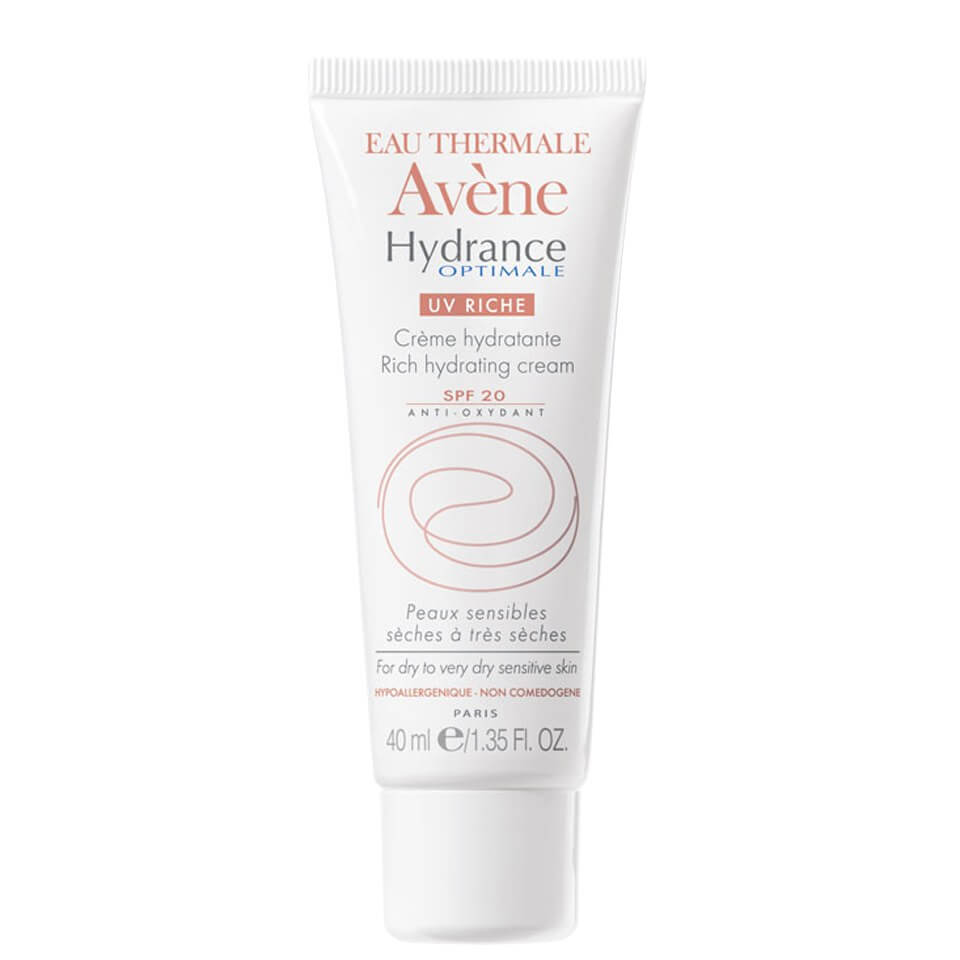 Or if you have sensitive skin try Avene Hydrance Optimal UV rich moisturiser, a hydrating moisturiser ideal for those suffering with dry to very dry skin. It contains thermal spring water which also makes it a great product for those with sensitive skin. The UV protection also helps prevent the skin from ageing caused by the sun.
3. Use a Richer Face Cream
Because oil glands can become less active as you age it's important to componsate by moisturising properly to minimise fine lines and wrinkles. You may need a little more richness in your face creams.
The simple act of switching your normal face cream for a richer one will help trap water against the skin, pumping up those deep crevices. As an added bonus, smooth the formula down to your neck and upper torso to treat those areas as well!
Vichy Neovadiol Magistral Face Cream has a unique formula, enriched with carefully selected ingredients, is a moisturiser that works to reduce the appearance of signs of ageing that can appear as a result of the menopause.
4. You Are What You Eat/Drink
Much of what happens on the outside of your body is the result of what you put in it. It's important to eat foods that nourish the skin over the years. Avoid anything that can dehydrate, like alcohol. And foods high in sugar and white carbohydrates can actually age you faster by breaking down glucose. Opt instead for more protein in your diet, including foods like fish, lean meats, beans, and legumes to help build strong collagen.
You can also enhance your diet with supplements and vitimans. Omega-3s found in certain seafood, like salmon, can help keep skin moist and may even delay its maturing process by preventing wrinkles. If you don't get enough fish in your diet you could make Udo's Choice Ultimate Oil Blend a part of your daily routine.
As with any supplement, check with your doctor before using.
5. Exfoliate Weekly
Our skin sheds dead cells regularly, creating a new layer every 28 days. But that process can slow over time, leading to a dull-looking complexion and rough patches. To help remove that buildup, exfoliate weekly for brighter skin.
Trilogy Gentle Facial Exfoliant removes surface debris and improve skin clarity with our gentle and effective exfoliating treatment. Regular exfoliating is an essential part of any skincare regime as it helps to smooth for that all important radiant glow.
Call into your local LloydsPharmacy to talk about changing up your skincare routine!